All news
July 12, 2022
2022. The Internacional Year of Glass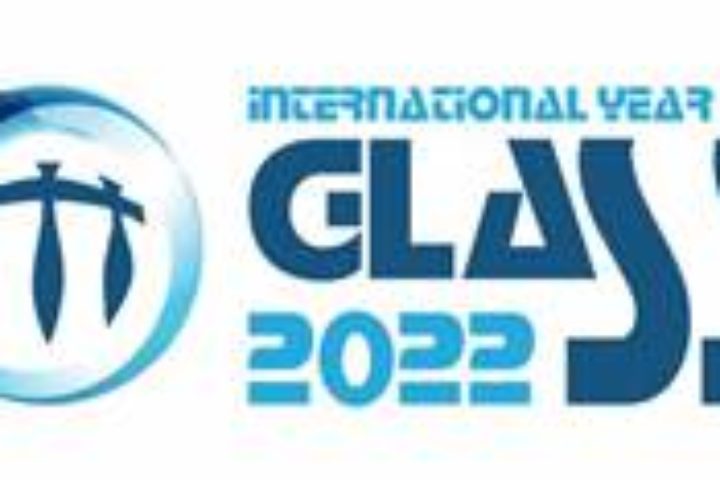 2022: the UN International Year Of Glass
On 18th May 2021 the UN General Council approved a joint application by the International Commission on Glass (ICG), the Community of Glass Associations (CGA) and ICOM-Glass that 2022 be declared a United Nations International Year of Glass. The Year will celebrate the essential role glass has in Society. The  opening ceremony in the Palace of Nations in Geneva on the 10-11th February featured 30 world-class speakers. Although COVID restrictions limited the audience to 135, it was streamed worldwide. The 10th February saw 3100 views from 66 countries and the 11th, 4211 views from 72 countries. The programme is here. You can search the UN web site for a video recording here using iyog2022 or International Year of Glass as key words. The recordings are by session – but downloads are not possible. Talks highlighted the latest thinking on how GLASS can aid the development of more just and sustainable societies, the most recent scientific and technical breakthroughs, its influence on art and in history and finally the role of museums.
This IYOG event needed significant financial support and a Global sponsorship campaign was particularly successful. Our SPONSORSHIP leaflet explained how to become involved, as a key PARTNER or simply as a FRIEND. Unspent funds from the Opening Ceremony and future donations will be used to support adminstration costs and smaller events in the year. following a formal application. A list of sponsors is printed in the Conference Brochure.
What follows is based on the formal application made to the UN and is split into the following sections: hat glass offers society,
Planning the IYOG
Support us with your donations
Support received from different institutions
Support received by country
Concluding statement
To download the main documents submitted to the UN click the 'News & documents' button at the top of the page. A highly inspirational video is being streamed on UTube and already has received 8500 views.
Please expect radical changes and new information on this site as plans progress. Thousands of events are being organised at a local level and we are already overwhelmed by the variety and number of exciting projects being proposed.
https://www.iyog2022.org